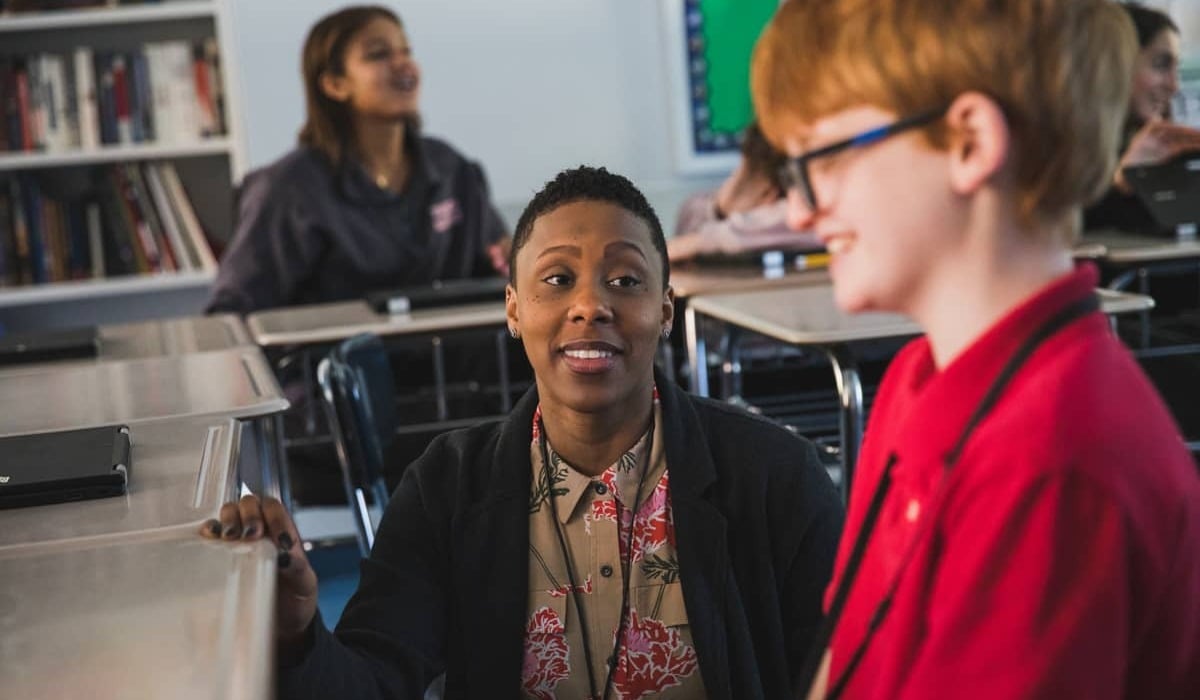 Quaker schools continue to build a reputation as some of the most dynamic and impressive academic institutions. Many of these institutions date back centuries and are now some of the oldest and most established K-12 schools in the world.
They create inclusive communities, foster thoughtful and intelligent graduates, and cultivate a hands-on approach to education that is unparalleled. In the US alone, there are 76 Friends (Quaker) schools in 21 states, with approximately:
4,900 educators
20,000 students
1,160 estimated trustees or board members
So what makes Quaker schools so extraordinary? How do they deliver such robust student experiences and academically excellent results?
Keep reading to learn what Quakers believe about education and how their deeply-held value system integrates into the way that Quaker schools teach their students.
1. Education Should be Values-Driven
Quaker schools believe that academic excellence must be achieved through community, compassion, understanding, and equality. From a high-level philosophy of education to the classroom curriculum, lesson planning, and daily student interactions, these values are foundational and are intricately woven into the fabric of Quaker schools.
What does this mean?
These schools believe that Quaker values elevate and deepen academic excellence, which guides their faculty and students in how to live their lives, interact with others, and approach education. One of the most important of these Quaker values is the concept of "inner light" — that each student possesses a uniquely intrinsic goodness, which when honored and nurtured, provides a pathway to personal, academic, and emotional fulfillment.
Rather than simply memorizing facts or learning from lectures, students at Quaker schools explore curiosities, share ideas, and build upon their peers' ideas. Students are taught to reflect and inquire, share a mutual respect for each other's views, and practice thoughtful reflection to create a deeper understanding of each other and the course material.
Quakers believe that taking this holistic approach to education and living these values every day produces academic depth, emotional maturity, and wholeness in each individual student.
Not only does infusing Quaker values into education make learning more fun and engaging, but this educational practice creates better academic outcomes: stronger test results, increased opportunities for higher education, and learning the types of skills that can fuel success across any field.
2. Education Should be Inquiry-Based
At a Quaker school, the curriculum is largely inquiry-based. Students are encouraged to be curious, ask questions, work collaboratively, and seek out new ideas. Thought-provoking questions, called queries, are a cornerstone of the Quaker educational system.
The inquiry-based method helps build an incredible sense of community where all are welcome, respected, and encouraged to share their ideas.
This approach is important for people of all ages, but it especially rings true for young students who are still learning about the world around them, forming their core belief system, and cultivating their self-identity.
The inquiry style of learning originated in the practice of Quaker meeting or Meeting for Worship, which every Quaker school student attends weekly. Meeting for Worship is the foundation of discernment, empathy, and active listening in Quakerism, along with opportunities for public speaking. All of these skills transfer back into the classroom, which allows Quaker school students to think and collaborate at much higher and more meaningful levels.
3. Lessons Should be Tied to Real-World Applications
Have you ever heard your child become frustrated with an assignment and say something like, "But when am I ever going to use this in the real world?"
We all have!
That's why Quaker schools understand the importance of helping students and parents connect the dots between what is being taught and why it matters.
Quakers believe that the real-world practice of one's values is critical. At Friends Academy, a vigorous school-wide thread of real-world learning connects students to each other and community partners. In identifying urgent, complex problems, students work in collaboration with community partners to create solutions to financial challenges in 3rd-grade Money Matters and 6th-grade Financial Literacy.
In 7th grade Designs in Medicine and Upper School's Solutions in Medicine, students help diagnose real patient cases and solve on-the-ground hospital issues; and in 4th grade Entrepreneurial Studies and Upper School Entre I and II, students partner with local non-profits and businesses to problem-solve existing challenges of infrastructure, customer relations and outreach, and more.
The types of lessons mentioned above are immersive and fun, which generates much more excitement from students, helping them retain what they're learning and turn it into practice.
4. Diversity of Backgrounds and Beliefs is Important
Diversity in education is crucial to a Quaker school experience. Students at Quaker schools are exposed to different ideas and ways of thinking, while also building respect for other people's voices and opinions. The more they learn about each other, the more they learn about themselves.
Learning in a diverse environment presents students with opportunities to focus on positive identity formation, norm-setting, civic engagement, community-building, and leadership skill development.
All of these opportunities tie directly to the core values that we've mentioned: community, listening, acceptance, respect, and equality. All students can benefit from a Quaker education, even if they are not Quakers or even Christians.
In fact, a key Quaker principle is respect for the religious beliefs of others, which allows students to worship their own religion with respect and understanding from peers. Ultimately, many Quaker academic institutions are also places with a rich diversity in faith, spirituality, and religion.
By creating an educational environment that's value-driven, inquiry-based, diverse, and connected to real-world solutions, Quaker schools are able to deliver singular experiences for their students while helping them learn and grow.
You can learn more about the Quaker Mission at Friends Academy and see how we're teaching these same principles as we help our students thrive in a safe, welcoming, and challenging academic environment.